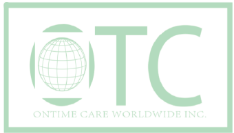 Ontime Care Worldwide Inc.
Ontime Care Worldwide Inc. (OTC) is the authorized claims administrator for JF insurance policies
Hospital Admission
In the event of an emergency and hospitalization, please call the 24 hour Ontime Care Worldwide Inc. emergency line IMMEDIATELY:
From Canada or USA: 1-888-988-3268 (TOLL FREE) 
From Worldwide: 905-707-9555 (COLLECT CALL)
Please ensure that Ontime Care Worldwide Inc. has been contacted prior to receiving any treatments or as soon as reasonably possible.
How to claim
There are two ways to submit your claim:

Mail your completed claim form (sent with your policy confirmation), receipts, and supporting medical reports to:
Ontime Care Worldwide Inc.
15 Wertheim Court, Suite 512, Richmond Hill, ON, L4B 3H7
Please keep a copy of your claim for your own records.

Web claim are accepted for claims with total expenses under $1000. (For claims over $1000, please mail your claim).
Please READ before you submit your claim online:
You can submit your claims online if your policy number begins with the following: JES, JESP, JFP, JFC, OPL, JFR, TOP,JFVTC,JFGD,JFPL.

Please submit one claim for each medical condition (Example/ Doctor visit and pharmacy expense for the same condition would fall under one claim).

Please attach pdf files or readable photos of all itemized invoices and payment receipts from the medical service provider, pharmacy or hospital along with any detailed medical reports.

For patients treated at a medical clinic, a physician's medical report is required.

Failure to include the required supporting documentation will delay processing.

Claim must be submitted to OTC within 90 days of occurrence.

You are responsible for all fees charged for any supporting documentation with your claims.

We reserve the right to request submission of the original documentation or additional information if needed.
Go to eclaim.jfgroup.ca to submit your claim.
您可以访问 eclaim-cn.jfgroup.ca 递交您的理赔 (Chinese version eclaim)
How to check claim status
Everyone can check their claim status online even if it wasn't submitted online! Log into eclaim.jfgroup.ca with your policy number and birthday. Once logged in, go to Check Claim Status.
Ontime Care Worldwide Inc. (OTC) is a 3rd party assistance company launched in November 2014 to provide Emergency Case Management support and Claims Processing. It operates a 24hr emergency assistance call center to support JF insurance policy holders and is the authorized claims administrator for the following JF insurance policies: JES, JESP JFP, JFC, OPL, JFR, TOP. Ontime Care strives to deliver superior customer service and to pay out claims fast.
15 Wertheim Court, Suite 512
Richmond Hill, ON L4B 3H7 CANADA
Phone: 905-707-3335
Fax: 905-707-1513
Toll Free: 1-877-832-5541
E-mail: claim@otcww.com